Williams of Audlem mural
Williams of Audlem mural
This mural was commissioned to celebrate a vintage shop in Audlem, a small town in Cheshire, being owned and run by the same family for 160 years.
The 11th century church of Audlem Cheshire sets the scene, the Victorian Gentleman is the grandfather of the current owner, and that is his original till, still surviving, working after a visit to TV's "The Repair Shop" and now on display in the shop itself. The old penny dated 1862 is the year the family took ownership, and in its early days the premises was, among other things, used for printing using an Arab printing press like the one painted here in the mural. Later the shop became a haberdashers, with dressmaking and hats for sale on the wooden, mushroom like hat-stands, toys were also sold in the shop's long history. To keep the business alive it is now an award winning gift shop, newsagents and sells the general hardware needed to keep a small town functioning.
Visit the web page with more images here:
https://sacredart-murals.co.uk/murals/Williams-of-Audlem-160-Years-of-History-mural.html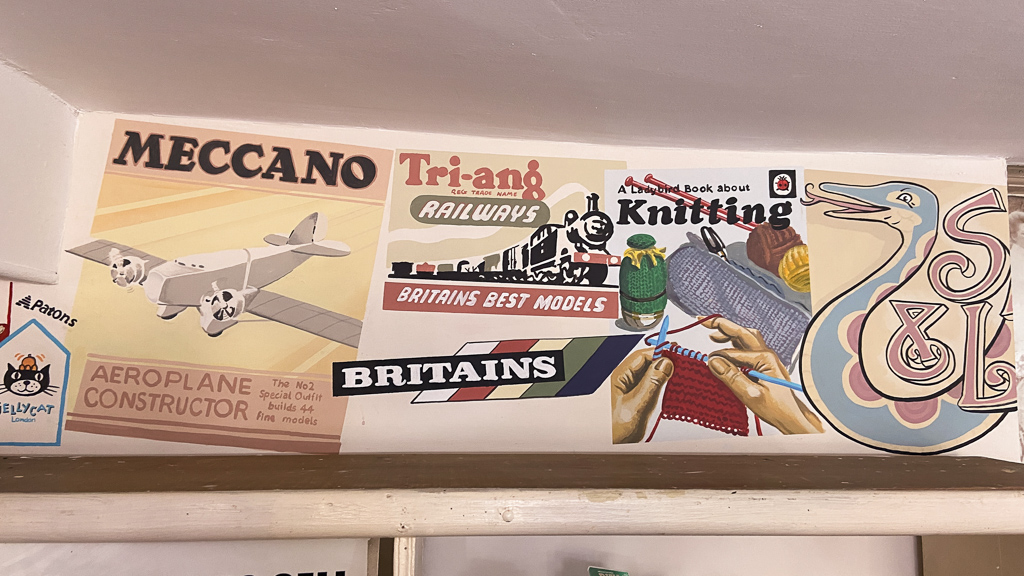 Artwork includes some old popular brands they used to sell back in the day.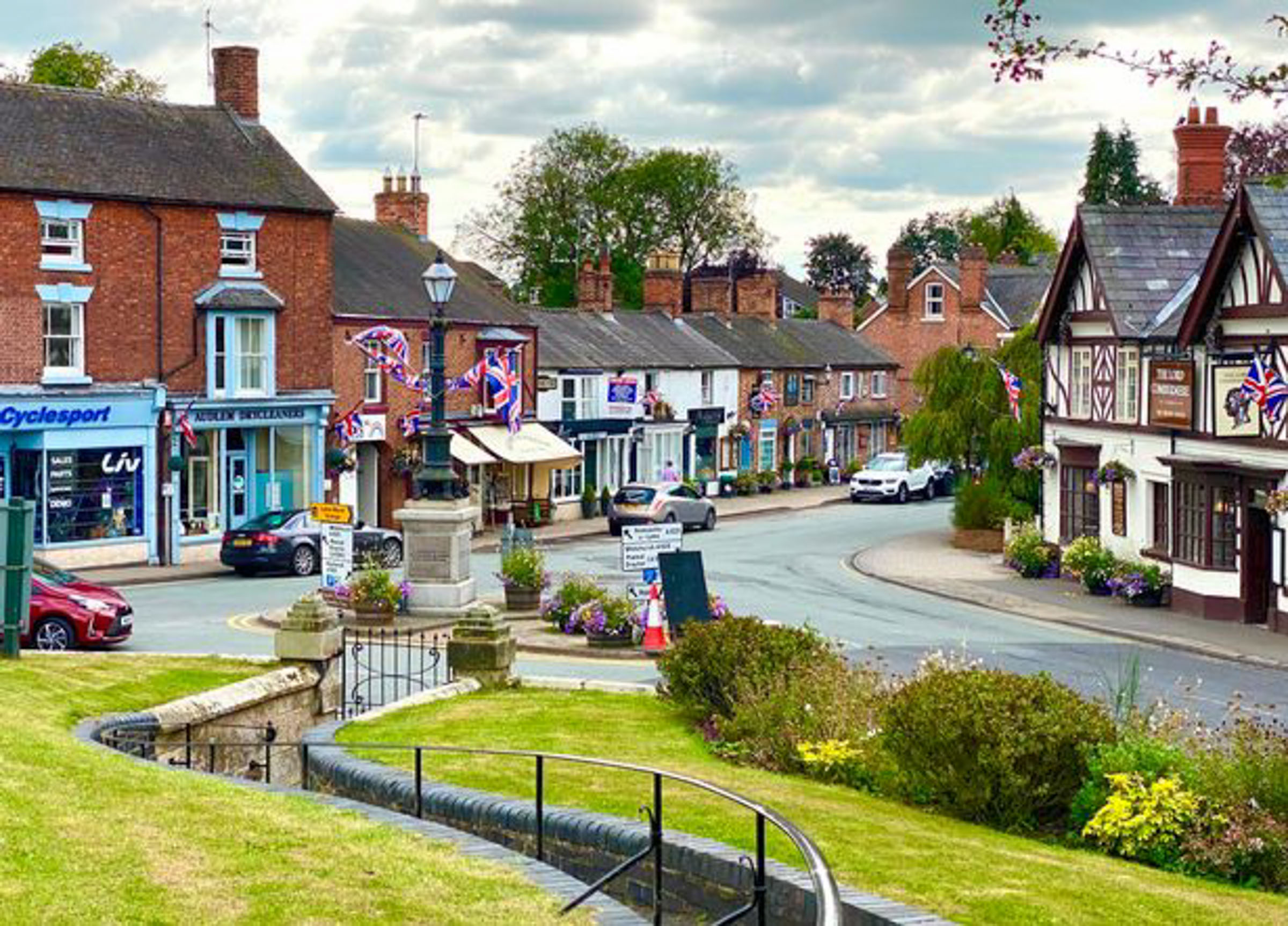 Audlem town centre, with Williams of Audlem off-center under the blinds